Training your dog is not just about obedience; it's about building a strong and loving bond with your furry friend. While there are various methods to train dogs, high-reward techniques have gained popularity for their positive and effective approach. In this blog, we'll explore the benefits of high-reward training, how to implement it, and share some tips for successful training.

The power of high-reward techniques
High-reward dog training focuses on positive reinforcement rather than punishment or dominance-based methods. It's rooted in the idea that rewarding good behavior increases the likelihood of its repetition, creating a happier and well-adjusted dog. Here are some key advantages of using high-reward techniques: 
Builds Trust and Connection: Positive reinforcement builds trust between you and your dog. When your dog associates you with treats, praise, and fun, they will be more inclined to follow your cues and commands. 

Motivates Your Dog: Dogs are naturally driven by rewards. Using treats, toys, and affection as incentives motivates your dog to learn and perform desired behaviors. 

Reduces Fear and Anxiety: Punishment-based training methods can instill fear and anxiety in dogs. High-reward techniques create a safe and comfortable learning environment, reducing the likelihood of behavioral issues. 

Encourages Problem Solving: Dogs learn to think and problem-solve when engaged in high-reward training. They become more mentally stimulated and adaptable. 
Now that we understand the benefits of high-reward training, let's delve into the steps to implement these techniques effectively. 
Step 1: Identify high value rewards
The first step is to identify what rewards your dog finds most enticing. These can vary from dog to dog, but common high-value rewards include:
Treats: High-quality, delicious treats that your dog adores. Try using our hemp dog treats if your dog likes peanut butter.
Toys: Toys like squeaky balls, tug ropes, or interactive puzzles.

 

Praise and Affection: Your dog may crave verbal praise, belly rubs, or ear scratches.

 

Playtime: Engaging in play with your dog, whether

it's

fetch

or a game of tug-of-war.

 
Experiment with different rewards to discover what truly excites your dog. Having a variety of options at your disposal can make training more interesting and effective. 
Step 2: Set clear achievable goals
Before you begin training, define clear, achievable goals for your dog. Start with basic commands like sit, stay, and come. Make sure your expectations are reasonable, and remember that consistency is key.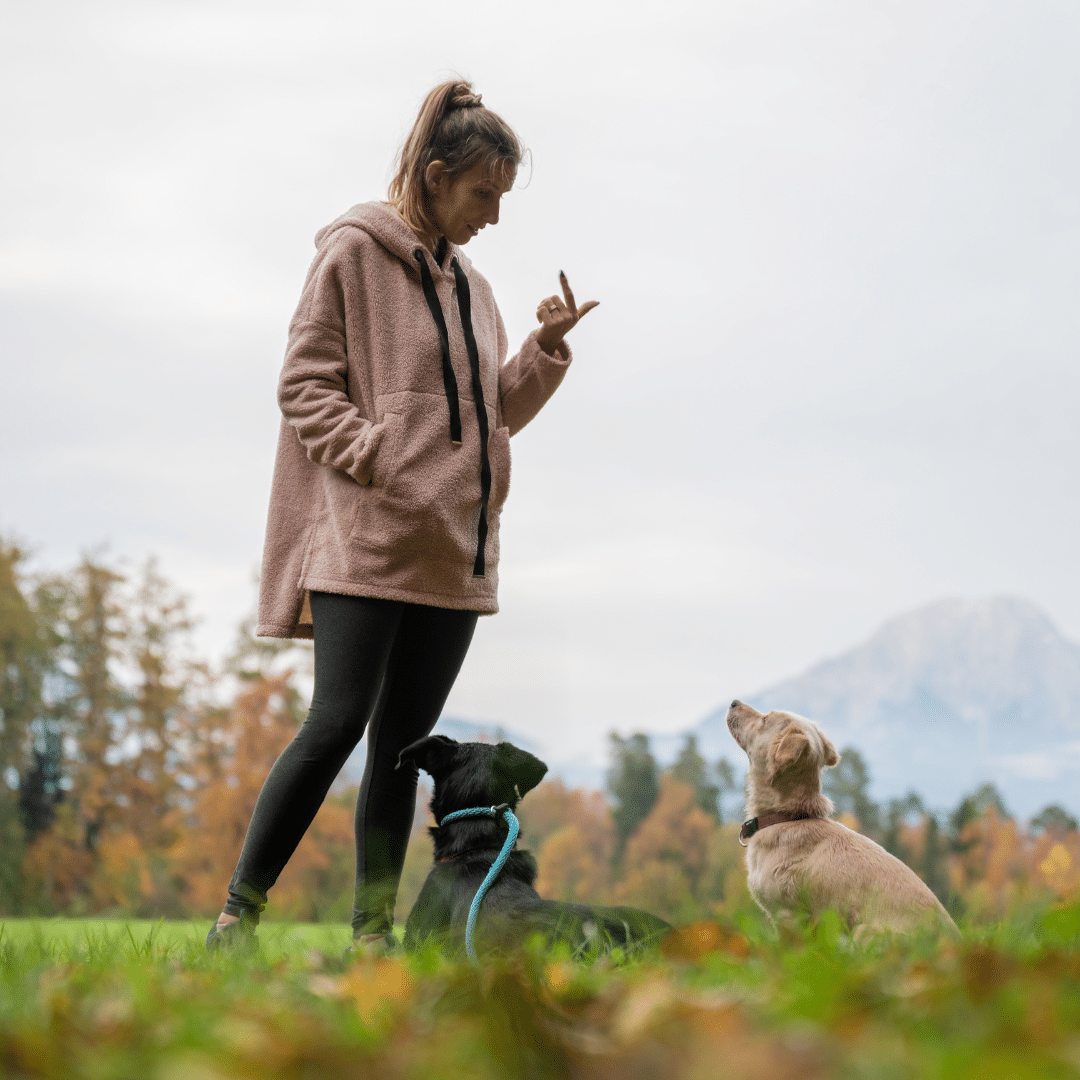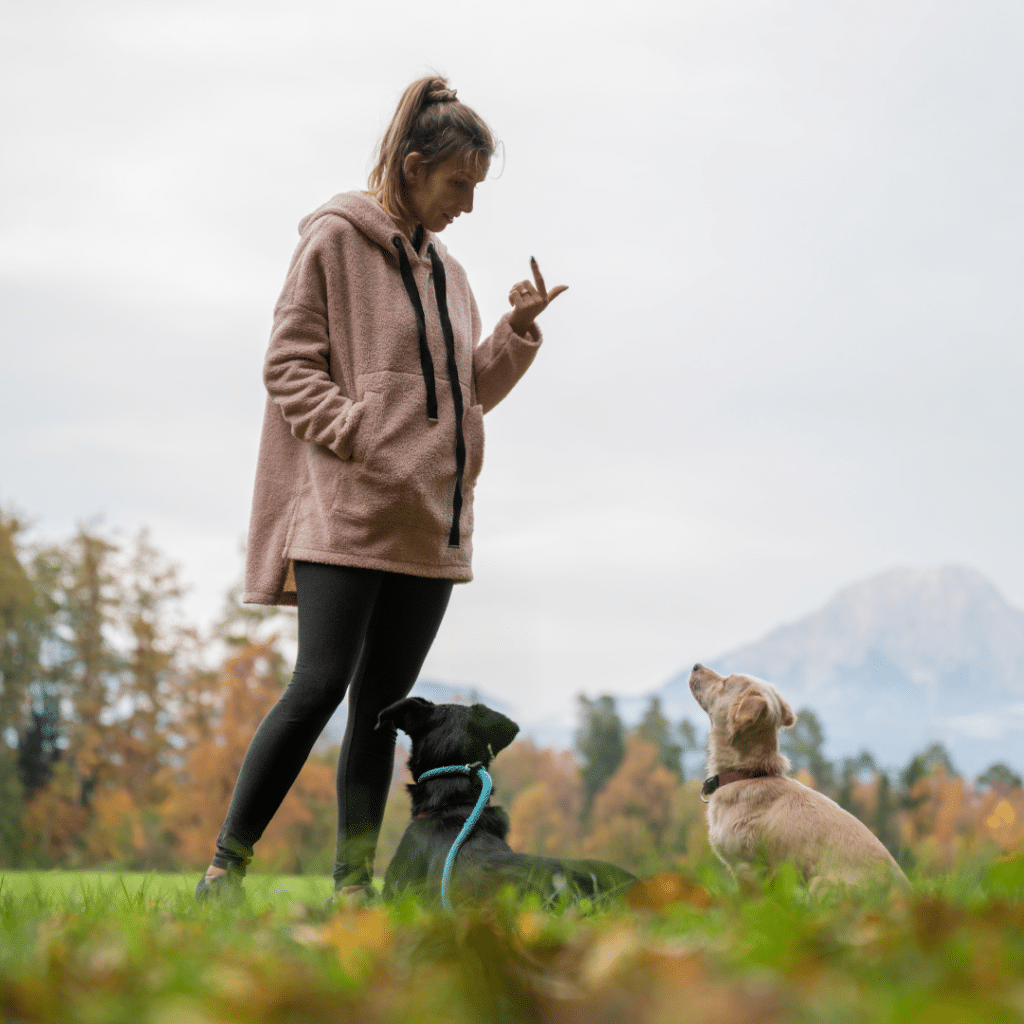 Step 3: Use positive renforcement
Now comes the fun part – using positive reinforcement to reward your dog's good behavior. When your dog follows a command or exhibits desirable behavior, immediately reward them with one of their favorite rewards. Here's how: 
Timing is crucial: Reward your dog within seconds of the desired behavior to reinforce the connection between the action and the reward.

 

Be enthusiastic: Use a cheerful and upbeat tone when praising your dog. They can

pick up on

your positive energy and will be more eager to please.

 

Consistency is key: Be consistent in your rewards. If your dog sits on command, reward them each time, not just occasionally.

 
Step 4: Redirect and ignore undesirable behavior
High-reward training also involves managing undesirable behaviors without resorting to punishment. Instead of scolding or reprimanding your dog, redirect their attention to something more appropriate. For example, if your dog starts chewing on furniture, offer them a chew toy and praise them when they use it. If your dog displays unwanted behaviors like excessive barking or jumping, ignore them. Dogs crave attention, so withdrawing it when they misbehave can help extinguish these behaviors over time. 
Tips for successful high-reward training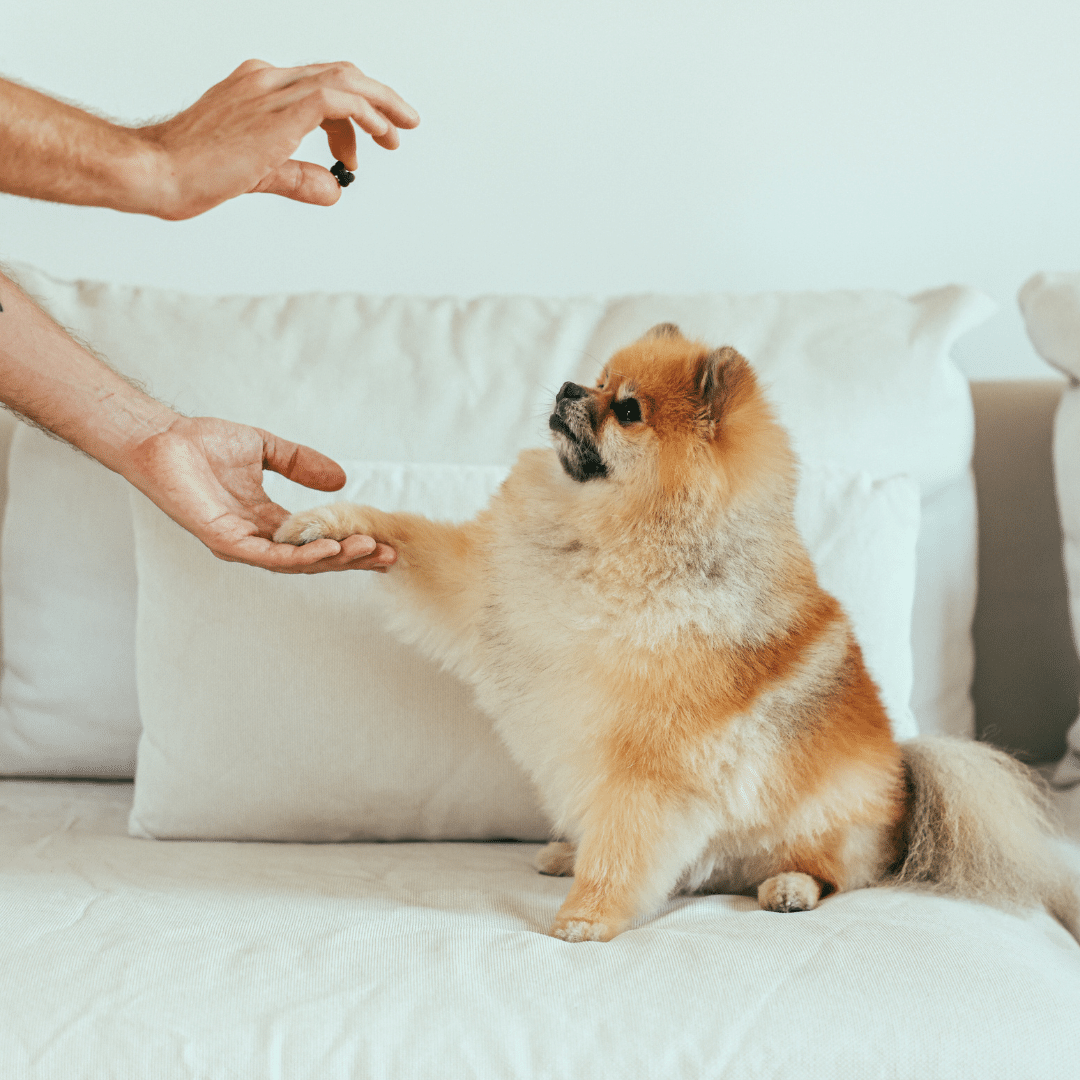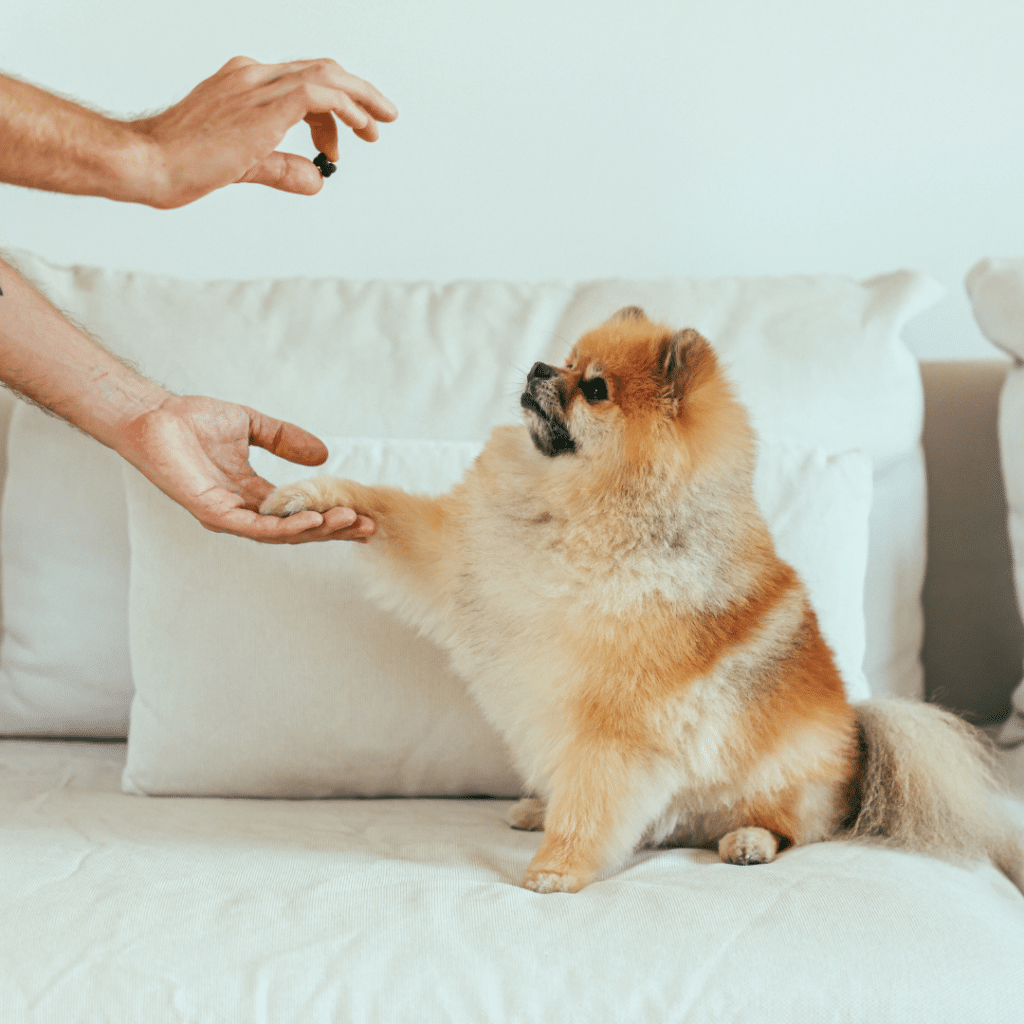 High-reward techniques are a powerful and humane way to train your dog. By focusing on positive reinforcement, you build trust, motivation, and a strong bond with your furry companion. Remember to identify high-value rewards, set clear goals, and consistently use positive reinforcement. With patience, consistency, and love, your dog can become a well-behaved and joyful member of your family. So, grab some hemp dog treats, a toy, and start training – your dog will thank you with loyalty and affection!