pet wholesale
Duo Senses Pets Wholesale
Perks of being a Wholesaler
Competitive Pricing
we offer a variety of products with great profit margins to cater your clients needs.
Drop Shipping Available
ask us about how we can take care of the logistics for you.
Be the first to know!
be a part of our community for sales and first dibs on new products.
Free-shipping 24-7
Save your money on additional fees.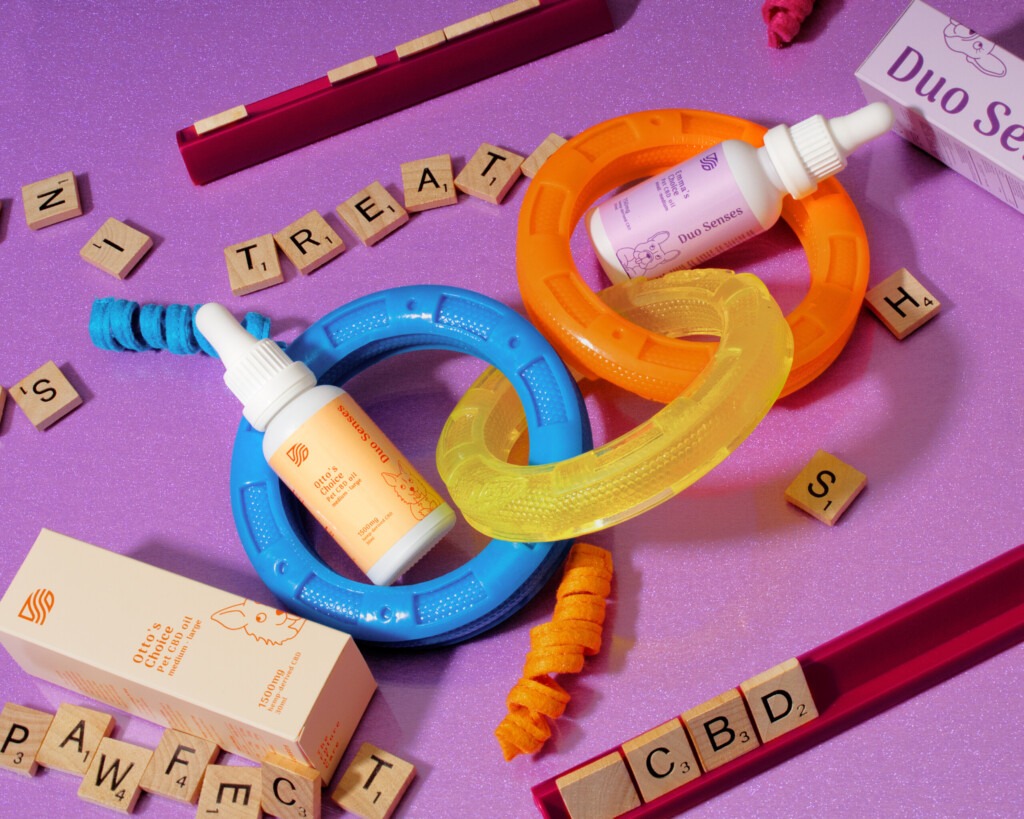 Why CBD Isolate for Pets?
CBD Isolate only contains CBD and isn't co-working with other types of cannabinoids. CBD Isolate is an option for those who intend to avoid even the most trace amounts of THC. CBD Isolate is a good choice to determine if you only want to try CBD without other compounds increasing or affecting the desired result.
Just as humans, all mammals have an endocannabinoid system and this means that they too can benefit from cannabinoid therapy.
Working with a CBD isolate allows for a piece of mind when dosing your pets, knowing that it is strictly CBD for that targeted concern and is nonintoxicating so your pet will not be left feeling 'high'
CBD Benefits
Helps to reduce anxiety associated with loud noises, social settings, or separation anxiousness.
Gives pain relief by reducing inflammation in joints and muscles for better mobility
Improves overall lifestyle by providing immune support, promoting calmness and balance
Dosing
Factor to consider when dosing pets:
Pets come in all shapes and sizes so they absorbed CBD differently. Start low in dose and work your way up. Journal your pet's behavior to find the right dose.
CBD is fat-soluble, so try adding the oils or with a wholesome treat, like peanut butter, for faster absorption.
CBD is something that needs to be taken regularly to see results. Use consistently and daily to feel optimal effects.
How much CBD should I recommend?
'How much CBD should I take?' Is a common question not only for humans but for pets also! There is no cookie-cutter standard way of dosing when it comes to CBD because pets are all different too. To better understand a pet's dosing, a simple rule to start with is 1.0 ml of CBD per 1 kg of weight of pet.
Administration
To get the most out of the pet's dose of CBD, if they have a well-behaved pet that will allow the owner to, place CBD oil directly in mouth, on the gum-line or rub on inside of cheek. For the fussy fur babies, simply have them lick off a spoon or give with their favourite treat.
How much is too much?
It is impossible to lethally overdose from CBD and if you have given your pet too much CBD, the results may be an upset stomach, diarrhea, relaxed and lethargic.
Meet the Crew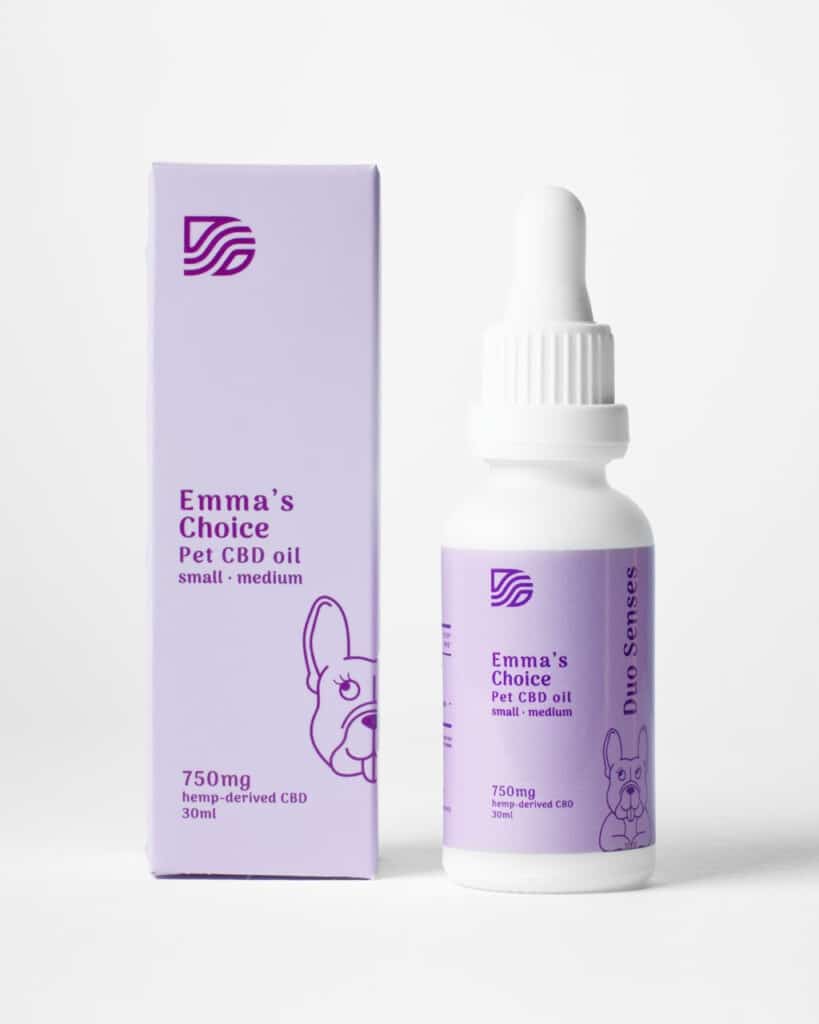 Emma's Choice CBD Isolate Pet Oil
Product Details:
Ingredients: CBD Isolate and Organic Medium Chain Triglyceride (MCT)
750mg Concentration in a 30ml Bottle
Free of Preservatives
Made in Canada
Selling Features:
Good for small to medium-sized pets
Helps with overall well-being
Anti-Inflammatory
Reduces hyperactivity
Helpful with anxiousness like fear from loud noises (fireworks)
No THC – This product is non-intoxicating; it will not get your pets high
Emma's Choice Pet Oil (750mg)
$18.00 Wholesale
$36.00 Retail
Emma's Choice Pet Dosing
For Small to Medium-sized Pets: 
2kg – 4kg  Dose: 6.25mg
5kg – 7kg  Dose: 12.5mg
8kg – 10kg Dose: 25mg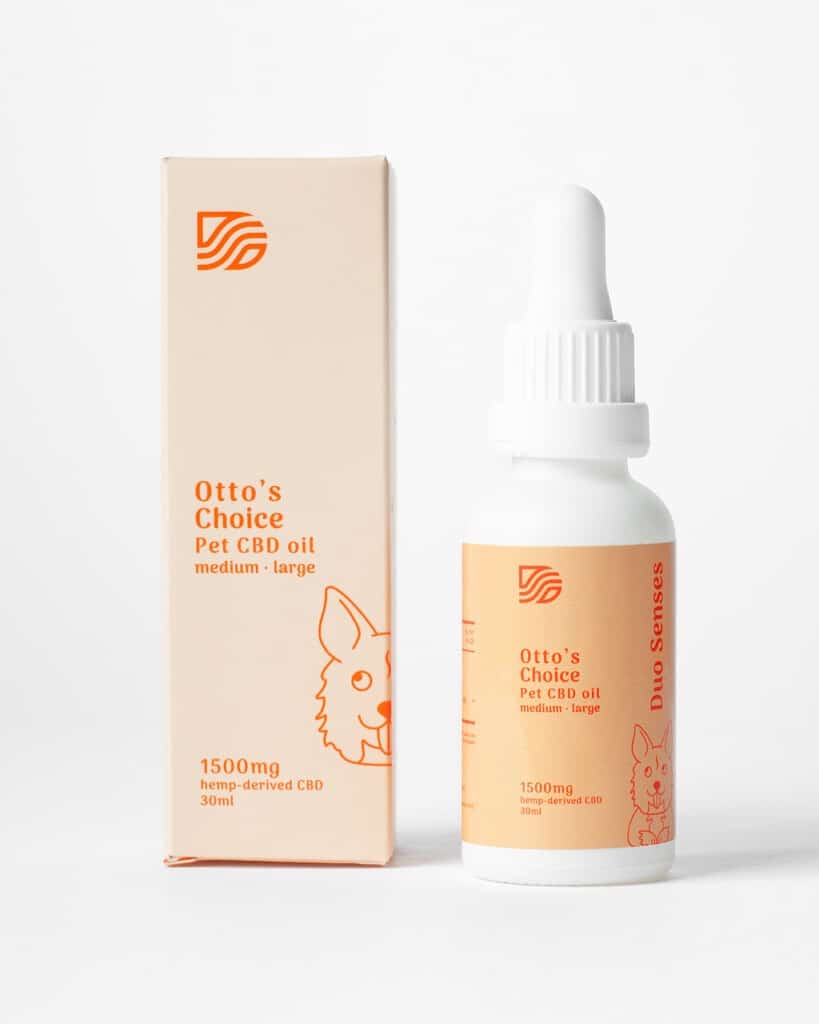 Otto's Choice CBD Isolate Pet Oil
Product Details:
Ingredients: CBD Isolate and Organic Medium Chain Triglyceride (MCT)
1500mg Concentration in a 30ml Bottle
Free of Preservatives
Made in Canada
Selling Features:
Good for medium to large-sized pets
Shares the same properties as Emma's choice, with a higher concentration of CBD
Anti-inflammatory
Reduces joint and muscle pain
Improves mobility
Has anti-convulsant properties (can help with epilepsy)
Otto's Choice Pet Oil (1500mg)
$28.00 Wholesale
$56.00 Retail
Otto's Choice Pet Dosing
For Medium to Large-sized Pets: 
11kg – 13kg  Dose: 12.5mg
14kg – 16kg  Dose: 25mg
17kg +          Dose: 50mg
What is your MOQ (Minimum Order Quantity)?
To be qualified for wholesale pricing, the minimum purchase is $150.00 of your product of choice.
What are your shipping options?
All standard shipping is FREE of charge. Expedited shipping with a premium courier will be subject to additional charges. Ask us about our Drop Ship Program, this is perfect for small businesses working with little to no space for storage and need a logistics team to help.
Do you provide any marketing materials?
Yes, you will receive a brochure for each product purchased in your in order. For example, if you order 10 items, you will receive 10 brochures. If you would like further marketing materials, please email wholesale@duosenses.ca.
Are you open to collaborations?
We are always open to supporting the community and other small businesses! Please inquire to info@duosenses.ca to discuss further partnership opportunities.
Do you provide images for my website or social?
Yes, we offer you a set of product shots to get your website going, if you require any further images for social media or promotion, please contact us at info@duosenses.ca.
Where can I learn more about Duo's products?
You can visit our learn page where you will get a breakdown of what is CBD and how to use it. You can also visit our blog page where there are detailed articles about CBD and CBG education including clinical studies.