CBD Guide
How much CBD should I take?
'How much CBD should I take?' Is a common question for new CBD users and the answer is not quite as simple as you think. There is no cookie-cutter standard way of dosing when it comes to CBD because we are all different. To better understand your dosing, it takes a little time and patience with yourself to experiment with the product to find that optimal concentration for you.  
Factors that

effect

CBD Absorption
We are all built and run differently.
Here are some factors to take in consideration when you are learning about what dose is right for you:  
Concentration – There are three different concentrations, regular, double, and extra strength. For those new to CBD, we recommend starting with the regular dose and work your way up. For the everyday CBD user, we recommend the extra strength formula because there is more of a concentration of CBD in less oil and the bottle will last longer, giving you a bang for your buck.  
Body Weight – we come in all shapes and sizes and that will affect the absorption of CBD in the body. Based on build and other lifestyle factors such as age or health concerns, others will need more while some will need less CBD.  Use this CBD Calculator to better understand dose by weight.  
CBD Dosage Calculator - https://cbddosagecalculator.com/start/  
Purpose for use – what is your purpose for using CBD? Some common answers include chronic pain, overall balance, or anxiety. Along with experience of using CBD, depending on the severity of the issue will also determine the concentration to start with.   
Other Medications – CBD could affect the way other supplements or prescription medication works in the body. For example, CBD is known to act as a natural blood thinner so you may want to start with a smaller dose of CBD and gradually increase as you track your results. We highly recommend that you consult your Physician before trying any new with your current medications.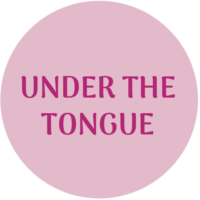 The fastest way of absorption is to place the oil under the tongue which is a capillary-rich zone, just like the gums and cheek areas. Allowing the oil to sit in that area for about 30 seconds gives the oil a chance to absorb into the bloodstream. You want the CBD to directly enter your bloodstream and remain there for long enough to reach the tissues and organs in the body.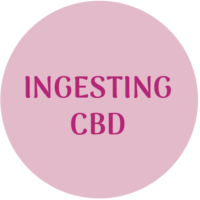 Another way to use CBD is through ingesting capsules or edibles. CBD is broken down in the digestive system and as a result, CBD has a delayed absorption in the bloodstream which delays the onset effects of CBD in the body.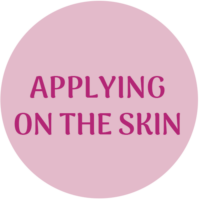 Using CBD directly on the skin through creams or balms gives you a localized dose for pain resulting from inflammation and tension. By using high absorption, non-comedogenic (will not clog your pores) carrier oils and waxes, creams and balms are a safe and natural way of introducing the body to CBD therapy.
Want to learn more about CBD absorption in the body?
Need to shop for your pets instead? Visit the Pet Guide to learn what product is best for your fur babies.